UFC Star Paulo Costa Claims He Will Be The First Fighter In MMA History To Earn A Billion Dollars
Share This Story, Choose Your Platform!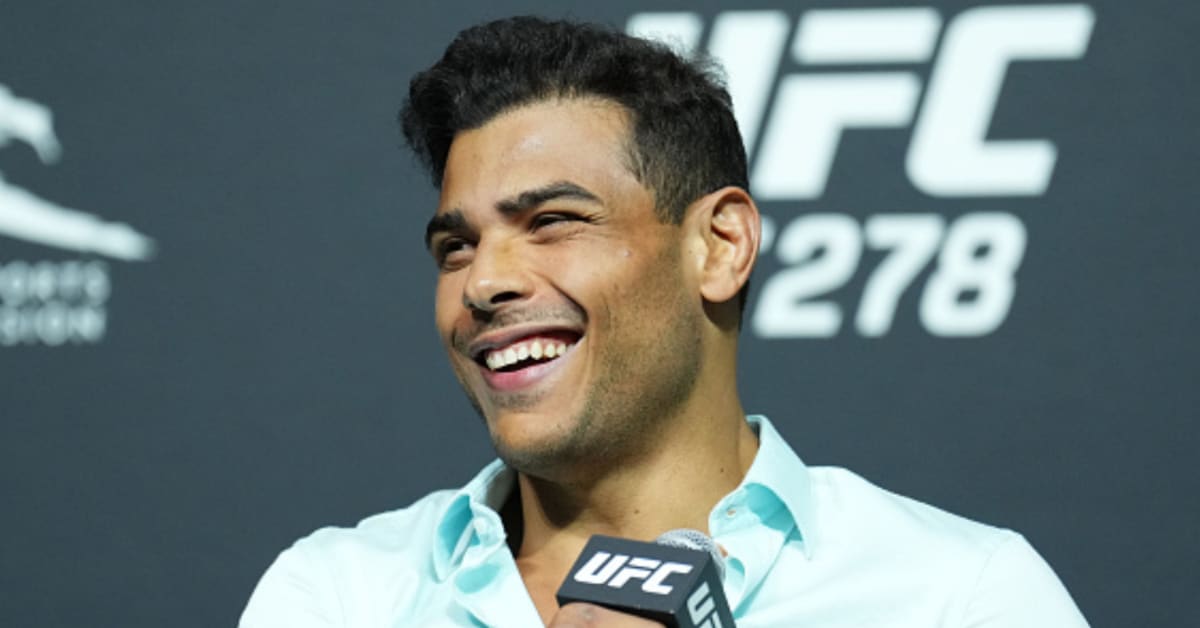 Paulo Costa believes he will be the first mixed martial artist to bank a billion dollars.
Earlier this week, 'The Eraser' revealed that he would be staying with the UFC after coming to terms with the promotion on a four-fight deal reportedly worth $1 million per fight. The deal comes months removed from a very public spat between Paulo Costa and UFC president Dana White regarding the unfavorable terms of his previous contract. All signs pointed toward the two parties going their separate ways after White referred to Costa as a "f*cking lunatic" while addressing the dispute between the two.
Fortunately, cooler heads prevailed. The two parties were able to come to terms on a deal that will keep the middleweight standup under the UFC banner for the foreseeable future while making him a very wealthy man in the process. Banking "more than a million dollars per fight" according to his girlfriend and manager Tamara Alves, Costa is now setting a new financial goal for himself.
"This MTFK gonna be the first to make 1 Billion dollars in MMA . #SecretJuice mark my words mtfkrs," Costa tweeted.
Paulo Costa Targeting Two Big Names For His UFC Return
Immediately after announcing that he would remain with the UFC, Paulo Costa called out two of the division's biggest stars: Sean Strickland and Khamzat Chimaev. 'The Eraser' hopes to fight both of them before the year is up, but no official announcement had been made by the promotion as to what will be next for Costa now that his contract dispute has been amicably resolved.
Costa is 3-2 in his last five outings, the losses coming against the then-middleweight champion and perennial contender Marvin Vettori. His last appearance came in August at UFC 278 against the returning former UFC and Strikeforce middleweight titleholder Luke Rockhold. Costa scored a unanimous decision victory in the bizarre, albeit entertaining contest.
Share This Story, Choose Your Platform!