UFC Color-Commentator Joe Rogan Heralded As 'Our Generation's Larry King' By Comedian Bill Maher
Share This Story, Choose Your Platform!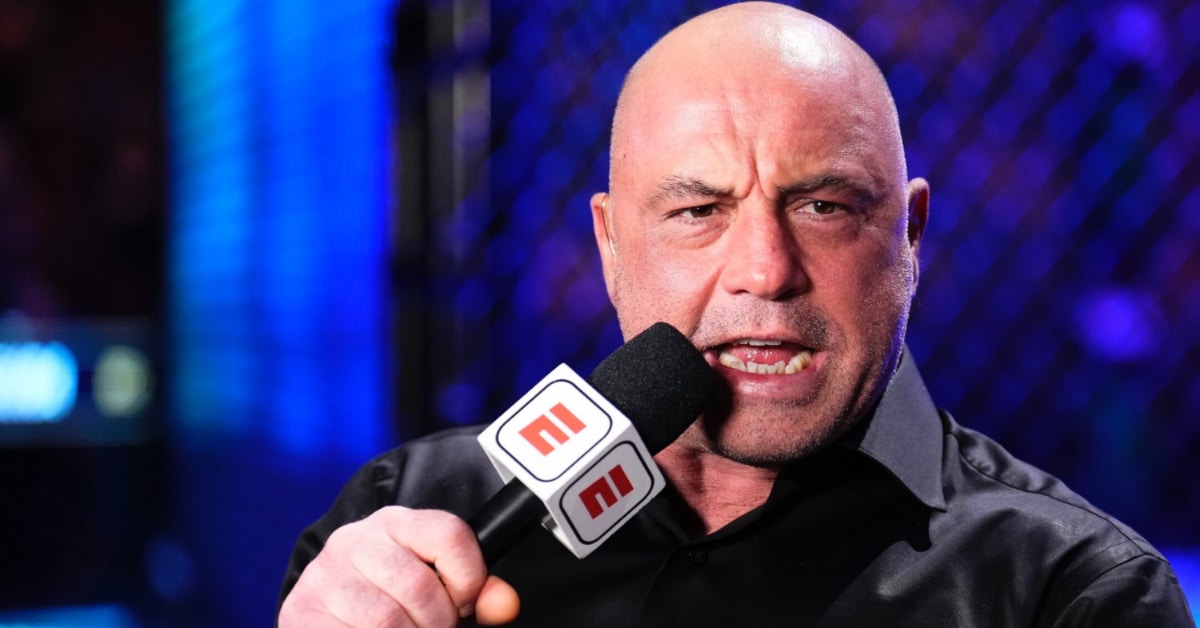 Longtime comedian and political commentator Bill Maher suggested that Joe Rogan is a modern-day version of legendary TV show and radio host Larry King.
King, who passed away in 2021 at the age of 87, conducted over 50,000 interviews over the span of his 50+ year career and never shied away from controversial guests or awkward conversations. During his iconic run, he spoke with some of the biggest names in entertainment and political history, including Frank Sinatra, Marlon Brando, The Beatles, Donald Trump, and Vladimir Putin. Maher, an icon of American comedy in his own right, was a regular guest on Larry King Live and recently suggested that Joe Rogan was the best example of a modern-day Larry King in a world that is becoming more "woke" by the minute.
"I would argue that Joe Rogan is not like Larry King, but every generation has its own iteration of that," Maher said on the Club Random podcast. "And certainly there are differences, but huge audience. Bigger than Larry King ever was. He's not looking for a fight and he's willing to open the mic to people, even ones that the establishment of some kind or another says, 'How dare you let that person speak!' I would say he's our generation's Larry King, in the same way there was Carson and then Letterman, Leno, then it moved to Fallon."
Bill Maher Commends Joe Rogan for Lending His Mic to Those with Differing Views
Bill Maher continued to commend Joe Rogan for opening his studio up to practically anyone, no matter their beliefs whether they be political, religious, or otherwise.
"For what Joe does, he kind of opens that mic like Larry did," Maher continued. "Elon Musk will do that show, and like, the biggest people in the world because they know of the reach. I just think also Joe earned that. This is just a regular guy smarter than the average bear, but is not gonna be intimidated first of all, by you saying, 'don't platform this guy or don't listen to this.' And will let anybody speak and usually has a common sense view of it, of his own. You know, he's a little to the right of where I am on things."
With radio slowly becoming a thing of the past, on-demand entertainment like podcasts are seeing a continued increase in popularity and nobody does it better than Joe Rogan based on the numbers. The long-time UFC commentator averages a stunning 11 million listeners per episode, more than any other podcast in the world. In 13 years, The Joe Rogan Experience has delivered more than 2,000 podcasts with nearly 6,000 hours of content, and more than 1,000 guests.
Elon Musk's appearance on the show in 2018 is, to this day, the most-watched episode, generating 67 million viewers according to JRELibrary.com.
Source link
Share This Story, Choose Your Platform!