Johnny Walker Still Confused By Anthony Smith's 'You're Attacking My Family' Accusation At UFC Charlotte
Share This Story, Choose Your Platform!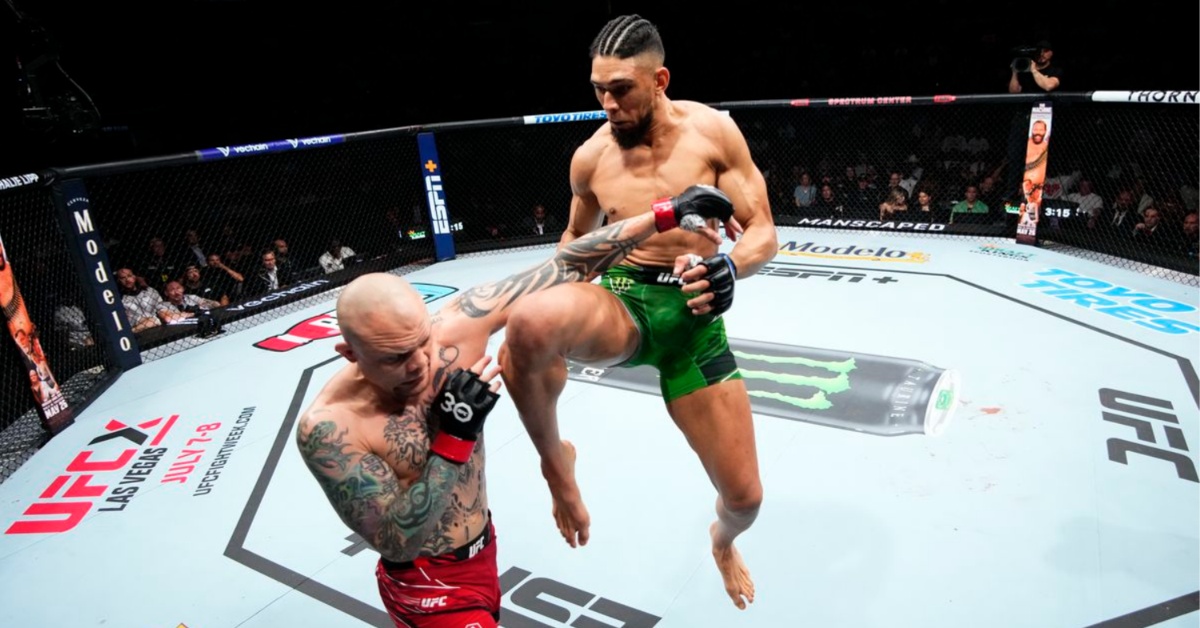 Johnny Walker is still trying to figure out why Anthony Smith accused him of attacking his family during their Fight Night co-main event more than a week ago.
Johnny Walker moved up to the No. 6 spot on the rankings after scoring a decisive unanimous decision win over 'Lionheart' on May 13. While the fight left a lot to be desired, one moment perplexed practically everyone, especially Walker himself. Near the halfway point of the stagnant affair, Smith began talking to his opponent and made a rather confusing accusation.
"I'm mad you attacked my family. You're attacking my family," Smith told Walker during the contest. The commentary team was just as confused. To their knowledge, and everyone else for that matter, Johnny Walker had not said or done anything to Anthony Smith's family. In fact, Walker is still trying to figure out what prompted the out-of-left-field comment as seen in a recent video clip shared on the light heavyweight's Instagram account.
Were Anthony Smith's Taunts Toward Johnny Walker Fueled By His Own Traumatic Experience?
Some have speculated that Anthony Smith may have been using a traumatic experience from a few years back as motivation during the contest. In 2020, 'Lionheart' revealed that he was the victim of a home invasion. Speaking to ESPN's Marc Raimondi, Smith detailed the terrifying incident, saying:
"Typically people don't break into your house in the middle of the night for any good reasons," Smith said. "I'm expecting that I'm gonna hear a gunshot or he's gonna stab me. Like he's got something. I figure I've got about two minutes before whatever he's got takes me out."
Smith engaged in a physical altercation with the assailant for more than five minutes before police officers arrived. Perhaps memories of the incident prompted Smith to speak the words while going toe-to-toe with Johnny Walker. Of course, that is pure speculation. The fact is, none of us will know the truth unless 'Lionheart' chooses to share it.
With his win over Anthony Smith, Johnny Walker extended his current win streak to three and will likely see a top-five opponent in the near future. Who would you like to see the Brazilian knockout artist square off with next?
Share This Story, Choose Your Platform!