'It Would Be Pretty Special'
Share This Story, Choose Your Platform!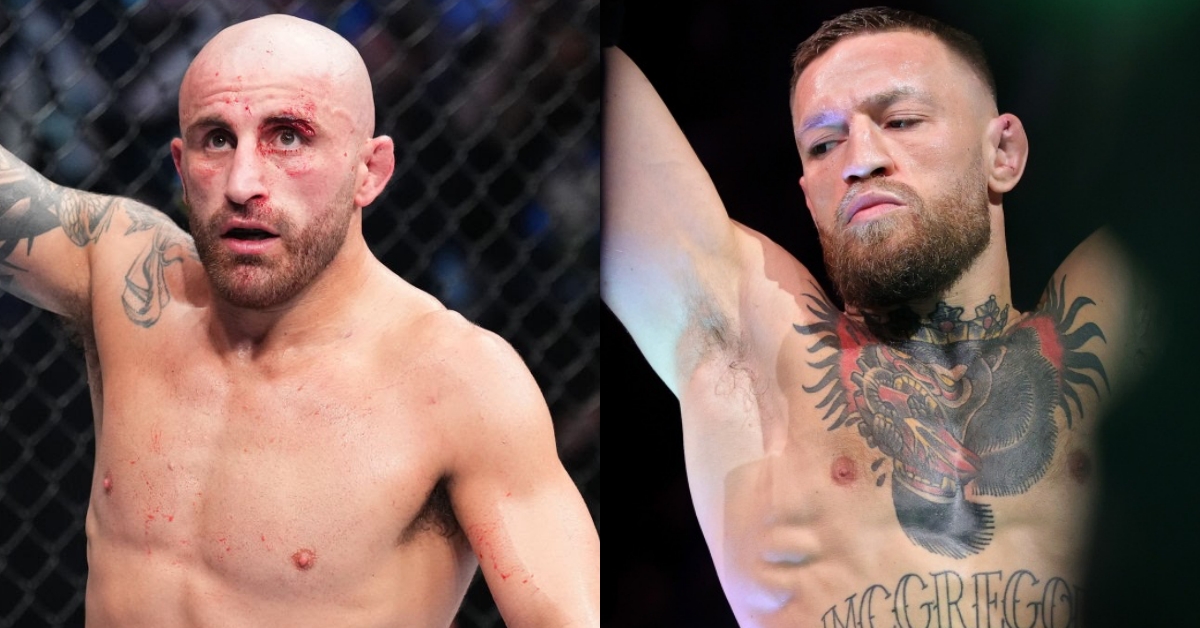 Laying claim to victories over former undisputed UFC featherweight champions, Jose Aldo, and Max Holloway, current division kingpin, Alexander Volkanovski admits he is still irked by the fact he missed out on a fight with the only other former division kingpin, Conor McGregor – describing a pair of him and the Dubliner as "pretty special".
Volkanovski, the current featherweight champion under the banner of the UFC, is slated to return to the Octagon in July during International Fight atop a UFC 290 pay-per-view event – taking on interim gold holder, Yair Rodrîguez in the duo's championship unification clash.
Featuring at UFC 284 in February of this year in a homecoming title siege, Volkanovski suffered his first promotional loss, dropping a close, competitive unanimous decision defeat against Islam Makhachev in his pursuit of the undisputed lightweight crown. 
Alexander Volkanovski holds wins over every featherweight champion in UFC history
Racking up a win over inaugural UFC featherweight champion, Aldo during his run to the crown himself, Volkanovski has landed a trio of victories over another former champion, Holloway. And played up a potential fight between himself and McGregor – if the Dubliner was at his prior prime at the featherweight limit.
"The only champ I haven't fought in the featherweight division is Conor McGregor," Alexander Volkanovski told The MMA Fan Podcast. "Conor McGregor in his prime in featherweight division obviously would be an all-time – I'm sure everyone would want to see that fight now. If we could make that happen right now, somehow get prime Conor vs. prime Volk, it would be pretty special." 
"Everyone's going to talke about the money, and that's why you only want that fight," Alexander Volkanovski explained. "Yeah, of course, there's money in it, the circus around it, the hype, all of that. But you talk about legacy, you know then I would have beaten every featherweight champion, and I plan on having the most defenses as well." 
Source link
Share This Story, Choose Your Platform!