'It Was Going Well, Until It Wasn't'
Share This Story, Choose Your Platform!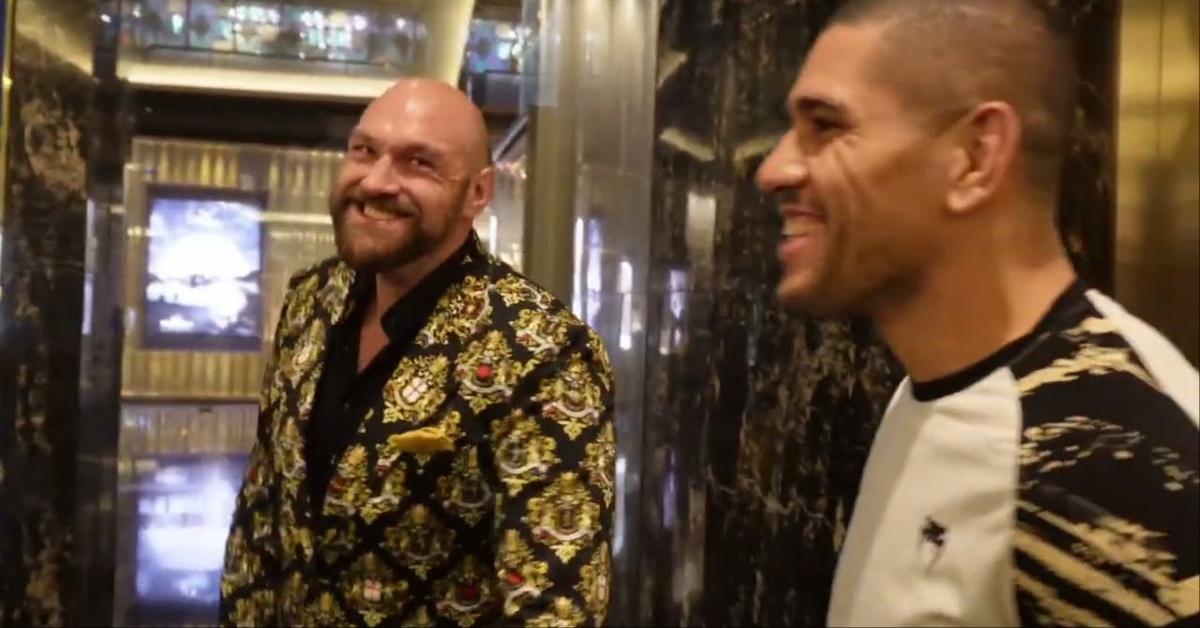 Tyson Fury offers words of encouragement to Alex Pereira after the pair met earlier this week in Australia.
Just over three months from his devastating knockout loss to Israel Adesanya, Pereira is straight back to action and will take on Jan Blachowicz in his first fight at light-heavyweight. Pereira will look to pick up where he left off in 2022, which saw him earn three wins inside the Octagon capped off with a KO victory over Adesanya to capture the 185lb title.
Pereira seems determined as ever and while the Brazilian doesn't seem the type to need spurred on, he did receive some encouraging words from boxing heavyweight champion, Tyson fury, when the pair met earlier this week.
"Are you okay? Good to see ya!" Tyson Fury said when greeting Pereira. "I saw your fight with [Israel] Adesanya the other day."
"It was going good until it wasn't," Alex Pereira said through a translator.
"It's called the fight game. What can you do? Fury said. "I thought you guys were small, you're f*****g massive. You kickbox? Oh yeah, GLORY. You know Rico Verhoeven? I taught him how to box. Big guy, good fighter… Are you ready to rock and roll? It was nice to see you, very nice to see you." (H/T BJPenn.com)
Alex Pereira's path to the title
Should Pereira earn the victory over Blachowicz in their July 29 fight at UFC 291, it is likely that he could see himself challenging for the 205lb title. However, Blachowicz, a former light-heavyweight champion is no joke and possess good striking, great leg kick defence and a solid grappling game which has proven to be one of 'Poatan's weaknesses.
How does Alex Pereira Vs. Jan Blachowicz do?
Source link
Share This Story, Choose Your Platform!