'I Will Make It Happen'
Share This Story, Choose Your Platform!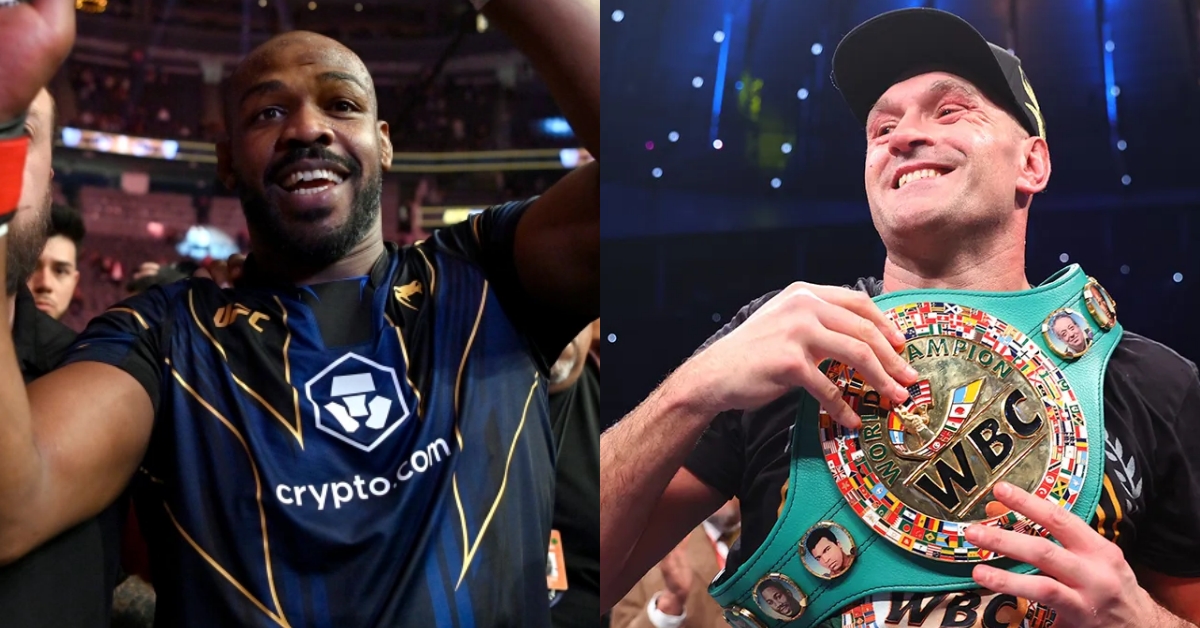 UFC president, Dana White has claimed he will make a potential cross over fight between current promotional heavyweight champion, Jon Jones, and undisputed WBC heavyweight titleholder, Tyson Fury a reality – if the Morecambe native is "serious' about a potential fight.
Jones, the current undisputed heavyweight champion under the banner of the UFC, snapped a three-year-plus hiatus from active mixed martial arts competition back in March of this year against former interim champion, Ciryl Gane.
Clinching the vacant heavyweight crown, Jones managed to submit the Frenchman with a one-sided opening round guillotine choke.
As for Fury, the undisputed WBC heavyweight champion was the subject of a somewhat of a surprising call out from Jones, before appearing to play down the prospect of sharing the Octagon with the Endicott look-see-do fighter. 
Dana White offers to book Jon Jones, Tyson Fury fight under UFC banner
However, according to the above-mentioned UFC leader, White, if Fury ever wants to test his skills under the banner of the promotion – particularly in the fight with Jones, he would "make it happen".
"Jon Jones is the baddest dude on the planet," Dana White told BroBible during a recent interview. "There's no debate, there's no denying it. There's no debate. I don't care what anybody says, everybody can try to spin it, a lot of this stuff is clickbait, and you know how I am."
"If Tyson Fury really wants to fight Jon Jones in the UFC, I will make it happen," Dana White explained. "Here's my thing right now to Tyson Fury, 'Tyson, if you're serious, let me know.' Tyson and I have a good relationship. I like Tyson Fury." 
Yet to be booked for his sophomore outing at the heavyweight limit, Jones is expected, however, to headline UFC 295 in November at Madison Square Garden – taking on former undisputed division champion, Stipe Miocic in his first attempted title defense at the heavyweight limit. 
Source link
Share This Story, Choose Your Platform!